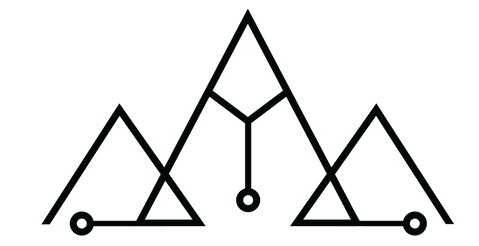 Our Story
The Digital Wellness Institute exists to equip leaders and changemakers with tools to assess and address digital wellness in order to foster a more positive digital culture around the world.
In 2018, Apple launched its first digital wellness tool, now known as ScreenTime. While this product was incredible and much-needed, it's launch unfortunately led to the overnight removal of several other amazing wellness apps in the App Store. Thanks to the swift and brave action of a group of grassroots developers, a petition was circulated to garner more than two thousand signatures which led to the successful reinstatement of these well-being apps.
After this incredible victory, there was a groundswell of interest in organizing the world's first trade association for digital wellness, dubbed the Digital Wellness Collective. Out of that initiative came the explicit need for an education and training body dedicated to equipping leaders with a common definition of digital wellness and a set of research-based metrics and skills for achieving a more positive digital culture. In March 2020, just as the global pandemic was emerging, the Collective formally reorganized as the Digital Wellness Institute and launched its flagship certificate program. The goal moving forward? To educate 25 million people about strategies for digital flourishing within 5 years.
Amy Blankson

Chief Executive Officer
- Bestselling author of The Future of Happiness
- TEDx Speaker: Getting Unstuck in the Digital Era
- Featured professor in Oprah's Happiness course
- BA, Harvard College and MBA, Yale School of Management
Nina Hersher
Chief Educational Officer
- International speaker and leading expert in Digital Wellness
- Founder of Evolving in the Digital Age™ Consulting
- Work featured on Spotify, Al Jazeera, and Voice of America
- MSW, Norms of Connectivity
Tyler Rice

VP of Business Development
- Former healthcare technology consultant, focused on the convergence of technology use and employer wellbeing
- Innovator, Stanford's Idea-to-Market Business Incubator

- MPA, Social Impact Investing, NYU
- Speaker, Collision Tech Conference 2022
Christine Cuilwik
Enterprise Account Executive
Johnette Magner, Ph.D
Director of Public Policy
Sophie Janicke-Bowles, Ph.D
Director of Research
Alex Gault
Director of Media Relations
Contact details
Get in touch
E-mail
info@digitalwellnessinstitute.com
Hours of operation
Monday - Friday 9.00 - 19.00
Join our newsletter
Get weekly updates on live streams, news and more right in your mailbox.