IMPROVE
Customizable tools that create meaningful change
Build healthy digital habits and move your organization forward
Take action to inspire digital wellness
When your Digital Wellness InsightsTM show opportunities to improve, you don't need a gym membership or another meditation app. We give you data-driven tools that make a real impact on well-being, burnout, and productivity.
Micro Courses
Micro Courses fit into your existing learning management system to provide easy-to-follow actions that cultivate digital wellness.
Micro Challenges
Micro Challenges inspire behavior changes through quick gamified challenges delivered via email--all with no extra platforms!
Momentum Events
Momentum Events bring the world's leading experts in digital wellness to you, aligning digital wellness with your strategic goals.
Bite-size courses to build digital wellness skills
Our Micro Courses develop skills that elevate well-being in the digital age. Each Micro Course covers one of the four core elements of digital wellness in 15 minutes or less and seamlessly integrates with your existing learning management system and brand.
With simple, actionable steps and guides to take the conversation offline, it's no wonder 90% of employees and 94% of students recommend these courses to their peers.
**By completing all four courses, employees can earn a badge as a Certified Digitally Well WorkerTM
Productivity
Identify your key digital distractions and their impact and learn how to manage them

Communication
Streamline digital communications and combat the pressures of hyperconnectivity
Mental Health
Recognize the benefits and risks of technology and protect mental health in the digital era
Physical Health
Learn strategies for a healthy workspace to improve posture, digestion, movement, and more
Micro Challenges
Activate change with gamified challenges
Digital burnout and unproductive screen time are serious, but taking steps to improve them doesn't have to be. With challenges that take 15 minutes or less, we bring digital wellness to life and create a fun way to step up your digital wellness game.
Micro Challenges beat survey fatigue with built-in questionnaires that gamify responses. And challenges are sent straight through email — no extra platforms or apps needed.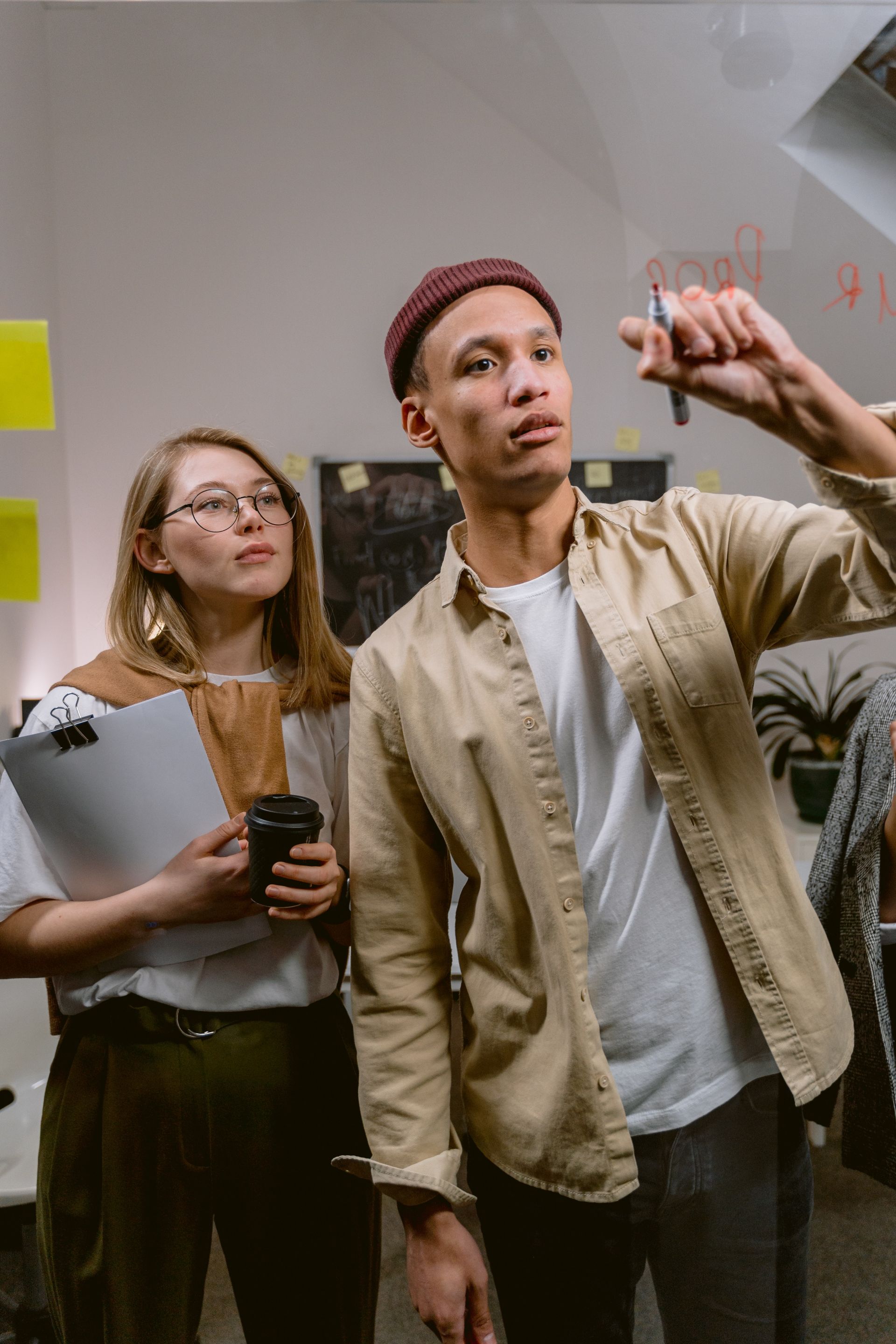 Do you like a challenge?
Bring digital wellness to your team today!
Momentum Events
Bring digital wellness to your organization.
Keynote Addresses
Bring digital wellness to your next event with our roster of professional speakers
Leadership Summits
Upskill your leaders with hands on workshops
Team Communication Charters
Eliminate team friction by aligning around communication best practices
Webinars
Join our series of monthly learning opportunities or host your own!
Navigating A Hybrid Workforce? Get the FREE Digital Wellness Playbook.
Find out six steps you can take now to boost digital wellness, one of the most common mistakes leadership makes, and even more with our playbook for the remote work era.